TBM Slurry Separation System Development History
TBM Slurry Separation System was built in the United States in 1853 for construction of Hoosac tunnel.
The first tunneling shield was successfully developed in 1825 by Sir Marc Isambard Brunel however, it was not opened till 1843.
From last two centuries development of TBM slurry separation system is carried out. However in past few decades some great developments are seen. Newer machines can now excavate in both conditions i.e. hard rock and wet soil.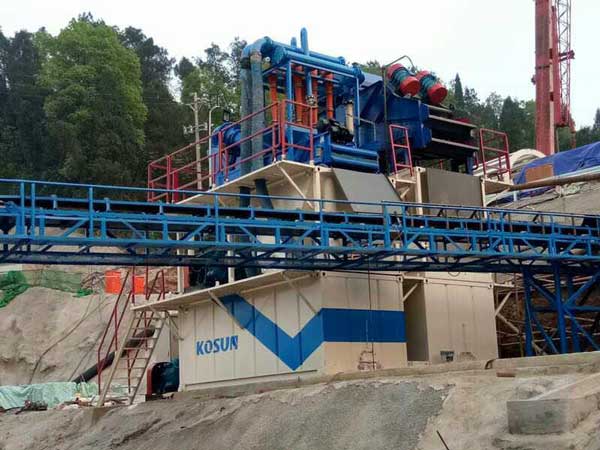 These can also pass through a soil tunnel and a water filled fault zone under a river. TBMs having circulating cutter were patented. Other inventions included – metal tins with rotating drums, teeth embedded in circulating plate, metal teeth in revolving belts.
Few great tunneling work carried out with TBM Slurry Separation System over past few decades are mentioned below-
TBM slurry system were used to bore tunnels below the great Niagara Falls the diameter of this TBMs was 14.4meters. It was named "Big Becky" after Sir Adam Beck.
In 2013, Earth pressure balance TBMs was produced. It had a diameter of 17.45meters. It was also called "Bertha" prepared for highway 99 tunnel project in Seattle, Washington. Though due to dome mechanical error it was stalled in Dec,'13 but by Oct,' 16, it had finished excavation of 5,085 feet of the 9,270 feet tunnel route planned at start.
Martina, it also known as world's largest hard rock is of diameter 15.62m and total in length of 130m. It has thrust of 39,485 t and 4,500 ton in weight. Its area of excavation is around 2,070 sq ft. World's largest slurry TMBs, was built for the Tuen Mun Chek Lap Kok link situated in Hong Kong. It had a diameter of 17.6 meters.
TBM Slurry Separation System gain well recognized by clients all over the world because of its high quality and best after service sales.